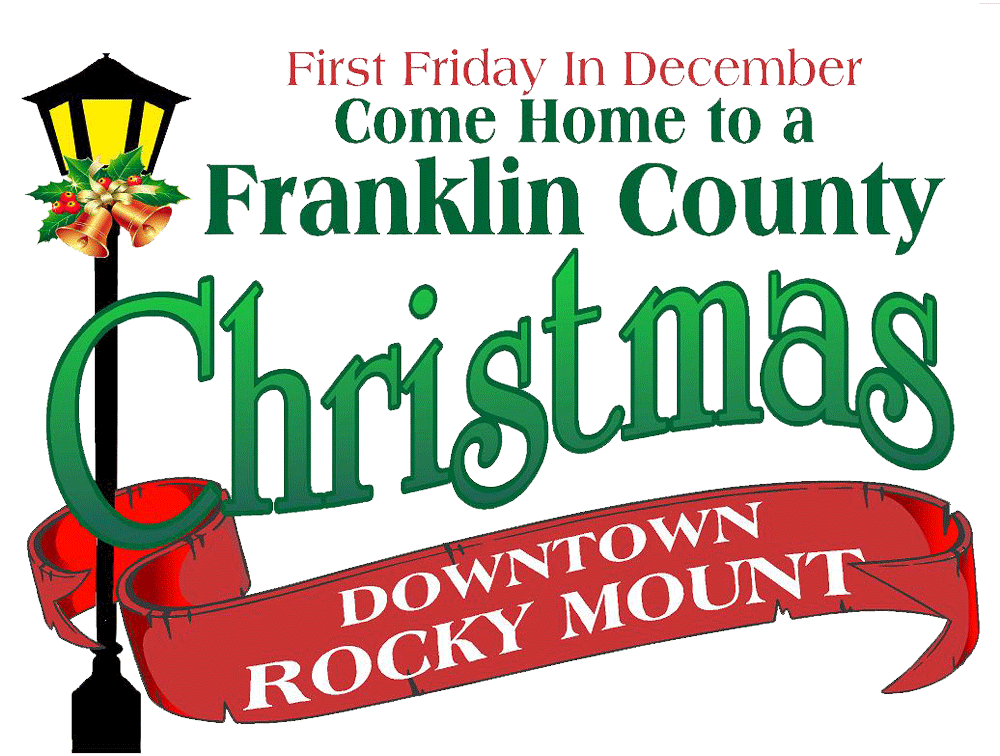 December 1, 2017 in Downtown Rocky Mount, VA / 5:30 PM to 9:00 PM
Community Partnership, an all volunteer organization, is organizing the 14th annual "Come Home to a Franklin County Christmas".
5:30 PM "Biggest Little Parade"
5:45 PM Christmas Tree Lighting
6:00 PM The North Pole (at Train Depot)
6:00 PM The Friday Night Dance Band (at Farmers Market)
6:00 PM Raise the Barre Dancers (at Franklin Glass)
6:00 PM Downtown Music
6:00 PM Horse & Buggy Rides at The Early Inn
Shops will be open and Franklin Street will be filled with food & craft vendors. For the enjoyment of all, Downtown Rocky Mount will be dressed in "white lights" , making it the "very best of small town America".
The schedule of Music and Activities will continue to updated.
ADMISSION TO ALL ACTIVITIES IS FREE.
Come Home to a Franklin County Christmas is brought to us by Fidelity Bank, The Town of Rocky Mount, and Franklin County Office of Economic Development. Carilion Franklin Memorial Hospital, Davis Heating & Air, Franklin Finance, and TNT are also major sponsors for Come Home to a Franklin County Christmas.
Many thanks to Fidelity Bank, our Diamond Sponsor for 2017.
Questions or Comments, email: This email address is being protected from spambots. You need JavaScript enabled to view it.