Welcome to Rocky Mount Virginia!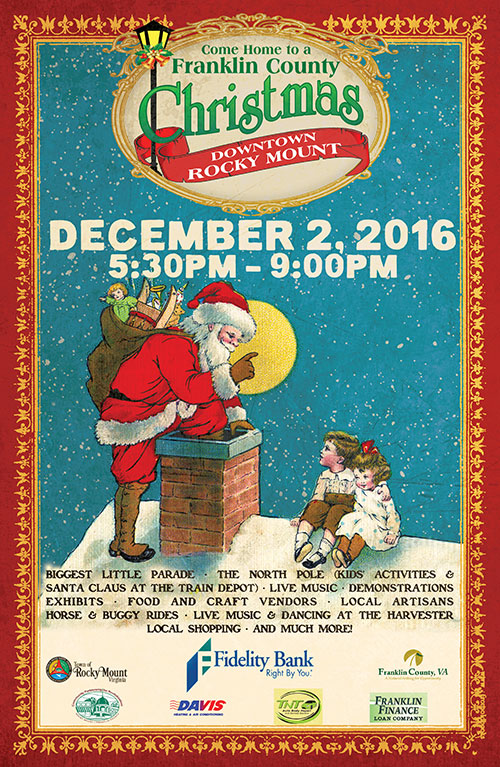 Come Home to a Franklin County Christmas
The 13th annual "Come Home to a Franklin County Christmas" is scheduled for December 2, 2016 in Downtown Rocky Mount, VA.
Our Christmas event is a favorite with the community and is treasured by residents and visitors alike!    Franklin Street will be filled with live music, demonstrations, exhibits, horse & buggy rides, food and craft vendors galore!  The "NorthPole" will be back again with an expanded program for children.  Adults will have  live music and dancing.
Thanks to our generous sponsors, especially Fidelity Bank, AutosbyNelson, The Town of Rocky Mount, and the Office of Economic Development of the Franklin County, the event is free to the public and free shuttle rides will be available to all attending the festival.
WATCH FOR UPDATES ON SPECIFIC EVENT ACTIVITIES!
Event Information:  540-814-0694  
Vendor Information:  540-365-6422
for questions email This email address is being protected from spambots. You need JavaScript enabled to view it.