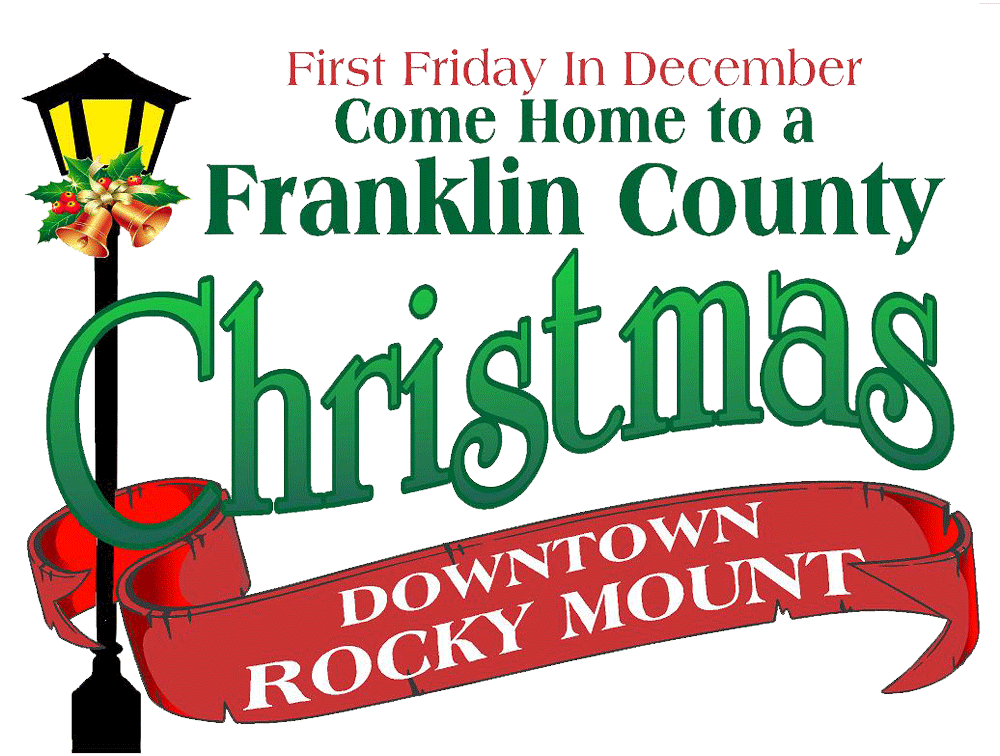 "Rocky Mount Virginia does Christmas Right"  
Organized by the Community Partnership,  the 14th annual "Come Home to a Franklin County Christmas" will take place on December 1, 2017,  5:30 PM to 9:00 PM.  Downtown Rocky Mount will be dressed in "white lights" which provide a beautiful backdrop to the festivies. The evening will begin with the "Biggest Little Parade" marching down Franklin Street to the Christmas Tree Lighting. Franklin Street will be filled with live music, dance performances, horse & buggy rides, multiple food and craft vendors.  The children will again be delighted with The North Pole filled inside and outside with activities and, of course, a visit with Santa and Ms. Claus.  The  Farmers Market will host a local band for all to enjoy!
The town administration estimated attendance between 10,000 and 12,000 for the 2016 event.  Please thank our major partner/sponsors,  Fidelity Bank, Town of Rocky Mount, the Franklin County Office of Economic Development,  Carilion Franklin Memorial Hospital, Franklin Finance, Davis Heating and Air, and TNT.   Franklin County Parks & Recreation play a huge role in helping organize and manage the North Pole.  Along with other businesses in the area, our sponsors brought this event free to the public.  
"Come Home to a Franklin County Christmas" is a signature event for our community and is embraced by residents and visitors alike. We continue to be appreciative of the entire community for participaitng.
Hosted by Community Partnership
Contact This email address is being protected from spambots. You need JavaScript enabled to view it. for details