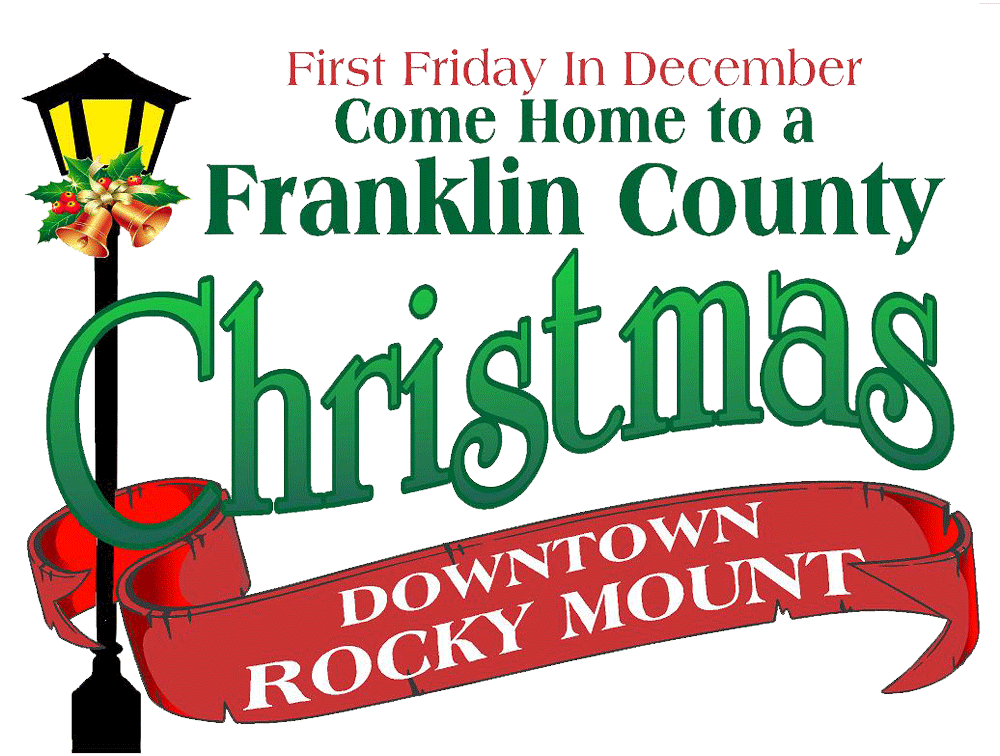 Our upcoming 20th annual "Come Home to a Franklin County Christmas" took place on December 1, 2023 in Downtown Rocky Mount.
Activities included our beloved "Biggest Little Parade and Christmas Tree Lighting", dancers, live music, iron masters, B99.9 on site, multiple food and craft vendors, The North Pole with games/train rides/bounce houses and, best of all, Santa and Mrs. Claus!. The Library hosted an art & craft show, and the "Voice of Christmas" by Frankln Heights Church at The Harvester was absolutely superb!!!!
Shops and businesses were open and served crowds of shoppers. Downtown is beautifully decorated with "white lights" and looks like a "Hallmark Christmas Town".
And, thanks to our generous sponsors, admission to all activities were FREE!!!!
As always, the best is meeting family, old friends, making new friends and enjoying the beautifully decorated Town of Rocky Mount. How proud we are of our town, our county, and our community!
Thank you to our major sponsors: Carter Bank & Trust, Carilion Franklin Memorial Hospital, Town of Rocky Mount, Franklin County, B99.9, Davis Heating & Cooling, Franklin County Parks & Recreation, Flora Funeral Home, and Haywoods Jewelers. Our sponsors support our events and continue to allow us to offer these events to the public free of charge. Thanks to all our sponsors for their generous support!!!
Hosted by Community Partnership
Contact This email address is being protected from spambots. You need JavaScript enabled to view it. for more information.