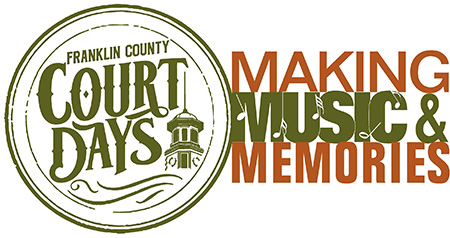 Courts Days is scheduled for Saturday, June 10, 2023 at The Farmers Market in Downtown Rocky Mount.
The event, for 2023, is slightly different than in past years so we can focus on our favorite traditional music. Court Days will begin at 5:00 PM and will include our favorite "old fashion" activities, the Bake-off contest---cakes and pies-; pie eating contests for adults and kids; the watermelon eating contests, and watermelon seed spitting contests. It is so much fun watching everyone!
The traditional music program starts at 7:00 PM until 9:00 PM. Various performers will give us the traditional music that we love so much! So, bring your lawn chairs and stay for the whole program.
.Again, thank you to all our sponsors for making the event possible and, of course, for the free admission! It gives us all a chance to enjoy our community and help us to remember a treasured tradition in our county. Best of all, it gives us an opportunity to "show off" for our visitors!