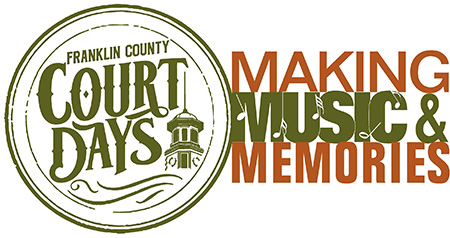 Courts Days was held on June 11, 2022 at The Farmers Market in Downtown Rocky Mount.
Residents and visitors turned out to enjoy "old fashion" fun! Bake off contest---we had cake and pie entries...the winner, Henry Bousman, did himself proud! And, all goodies were shared with us!!!
The kids and adults alike loved the pie eating contests, the watermelon eating contests, and watermelon seed spitting contests. It was so much fun watching everyone!
The face painting was quite a success...kids linned up for a free face painting. And, of course, all kids loved the inflatables.
We had music by the Davis brothers and Colby Helms....our guests stayed until the last minute to enjoy the entire day.
Again, thank you to all our sponsors for making the event possible and, of course, for the free admission! It gave us all a chance to enjoy our community and help us to remember a treasured tradition in our county. Best of all, it allowed us to "show off" for our visitors!